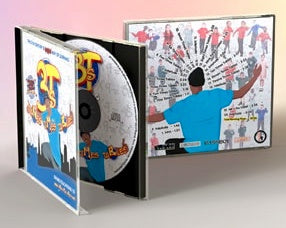 Tunes Times Tabes CD
What if there was a way to get children excited about learning times tables?  A way that was cool, innovative, and will stay with them for the rest of their life?  No, this is not a dream, it is now reality.  Introducing Tunes Times Tables; bringing times tables to life!   
NK created Tunes Time Tables to help children grasp multiplication in a fun way.  For years, he watched so many children struggle to learn their times tables and the more frustrated they got, the more they tuned out and eventually gave up.  In 2006, he decided that he would change how times tables was taught and children absolutely loved it. Your children may even teach you to love times tables with the help of this innovative CD!