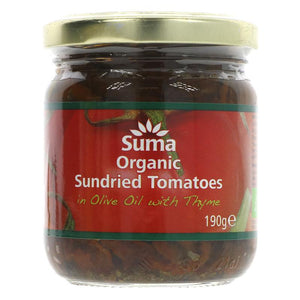 These fabulous, intensely flavoured Mediterranean tomatoes have their flavour concentrated to the full by sun drying and infused in Olive Oil and Thyme. Delicious added to pasta, risottos, quiches and salads or used in Italian antipasto and sauces.
Organic
Part of the product range 'Jarred'.
This product is Organic and is Vegan.