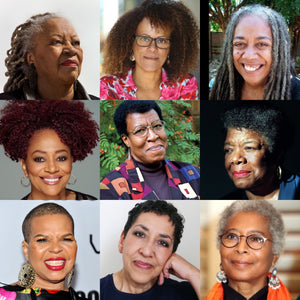 Stepping Out Of The Margins:Black Women Reading & Writing Creatively

Join us for this six week online introductory course starting on Wednesday 12th August 2020.


Participants will explore extracts from the work of published Black women writers from across the diaspora as well as their poetry. By delving into the ideas, styles and messages of these pieces we will examine their relevance to our own lived experiences today and allow them to act as a point of inspiration to nurture our own creative outlets through the written word.
Course Details
The workshop will run weekly for six Wednesday evenings starting at 6.30pm. Each session will run for 2 hours. There will also be a course blog where participants will be encouraged to comment on each other's work as well as continue session discussions on pieces from published authors.
All course material will be provided by email or online sources.
Payment options:
Early Bird
Pay in full by Wednesday 5th August to benefit from a discounted rate of £50
Full Course Split payment:
if you need to split payments you can do so without charge. The first payment due is £35 and the second payment of £25 will be due on or before 26th August.
Full Course Fee 
 £60