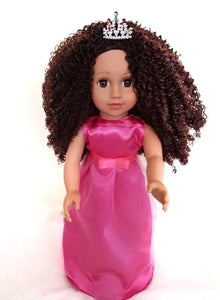 Princess Morgan Doll
Princess Morgan is a dual heritage doll inspired by Meghan Markle that talks with an American accent. The doll's speech is very empowering to kids worldwide. Her speech is motivating girls to reach for their dreams regardless of their ethnicity or social background, the speech is reflective of Meghan's story. 

The doll stands at approx 42cms in height.