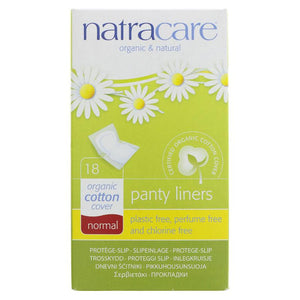 With Natracare panty liners, you only have certified organic 100% cotton next to your delicate skin. Natural, plant-based materials are breathable and soft to keep you comfortable and dry for everyday protection. Like all Natracare products, the liners are free from plastics, perfumes and chlorine, helping you to avoid synthetic materials and skin irritants which are present in so many other feminine hygiene products.
Organic
Part of the product range 'Pads'.
This product is Organic and is Vegan.