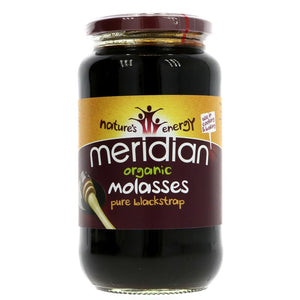 Meridian Organic Blackstrap Molasses 740g
Organic Blackstrap Molasses is extracted during the process of cane sugar production, in which all the beneficial nutrients of the sugar cane are concentrated into the molasses. This is a natural product and the consistency may vary. The Molasses is unsulphured.
This product is Organic and is Vegan.
Ingredients:
Organic blackstrap molasses (100%). produce of more than one country. organically grown.