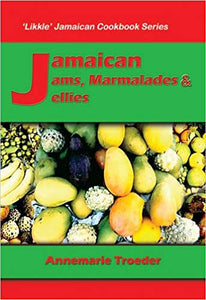 Jamiacan Jams, Marmalades and Jellies by Annemarie Troeder
Published by LMH Publishing 2009
Jamaican Jams, Marmalades and Jellies is the first in a series of cookbooks that highlights creative ways of utilising fruits that can even be produced in your own backyard.
Not only are these products tasty treats that can spice up your desserts but they are also nutritious, and with the change of a single ingredient can be enjoyed by the health conscious and even diabetics.
With easy to follow instructions and inexpensive ingredients, this book offers a clear guide for making tasty, nutritious treats from your own garden.