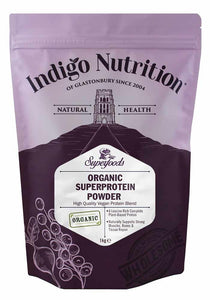 Indigo Organic Super Protein Powder - Vegan, 100g
A blend of superfood powders produced under strict organic conditions blended with precision to ofer the best nutritional value for the human body. It provides over 25% of the RDI of protein in 1 serving and a perfect balance of vitamins and minerals.
Ingredients:
- Organic Chia
-Organic Hemp Seeds
-Organic Pea
-Organic Pumpkin Seed
-Organic Rice Protein Powders
This product is vegan.