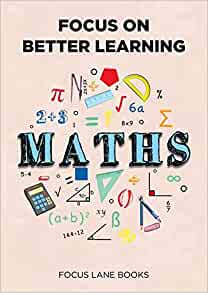 Focus on Better Learning Maths
Published by: Focus Lane Books, 2021
PB: 44pp
As an experienced teacher of over 25 years, I know that all children are individuals with great potential.
How many times do you hear... "I can't find my work!"
Well, here's the solution.
Better Learning exercise books are beautifully written with numbered pages and a contents page where students can record key essential topics so they can always find their work.
Everyone needs to see and hear encouraging kind words. Better Learning books include inspirational quotes to lift and motivate all learners, promoting simple habits for success.
You learn what you do. Often, it only takes a kind word or phrase to inspire and empower.
This exercise book is a unique resource for a wide range of learners in school or home-schooling. It encourages a positive mindset and consistency so that learners can build on success to greatness.