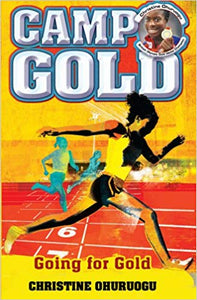 Camp Gold: Going For Gold by Christine Ohuruogu
Published by Tamarind, 2015
PB:288pp
Maxine can't wait to start at Camp Gold International! 

But the minute she arrives, things start going wrong - her training isn't going well and, worse, someone has been vandalising the plush building. Now fingers are pointing at Maxine and her friends. 

When it happens a second time, the principal makes it clear that if the vandals don't stop, the camp may have to be closed.