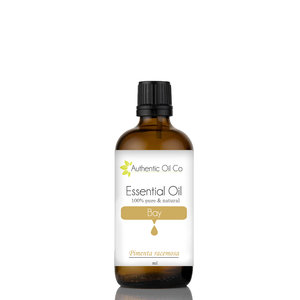 Bay Essential Oil 10ml
Botanical Name: Pimenta Racemosa
Common Name: Bay West Indian
Plant Part: Leaves
Extraction Method: Steam Distilled

Strength of Aroma: Strong

Aromatic Scent: Sweet, fresh and spicy.

Caution: Bay oil has a high eugenol content and may irritate the skin and mucous membranes. Avoid during pregnancy. We recommend essential oils are always blended or used with a carrier oil for treatments and preparations.