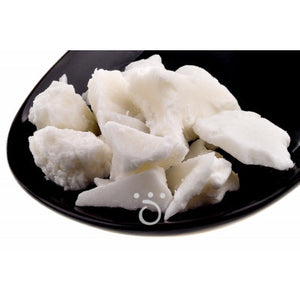 Akoma Aloe Vera Butter
BOTANICAL NAME
Cocos Nucifera (Coconut) Oil and Aloe Barbadensis Leaf Extract

SUGGESTED USE
Cosmetic use  only
BENEFITS
Aloe Butter is an extraction of Aloe Vera using a fatty coconut fraction to produce a soft-solid which melts on contact with the skin.
Like all Akoma products, our Aloe Butter contains no harmful additives or colouring agents. This smooth, light butter is great to use on its own or you can add it to lotions, creams, conditioners, body butters, soaps, and lip balms. Aloe Butter melts on contact with the skin and works well to restore and rehydrate the skin. Its great for treating skin conditions such as eczema, psoriasis and sun burn.
Treat your skin to this soothing and healing all natural product from Akoma.
Uses: lotions, creams, soaps, body balms, hair balms, bath bombs and lip balms
PRECAUTIONS
None known