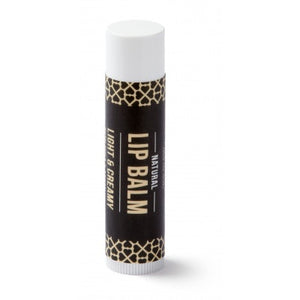 Our certified natural lip balm contains no petroleum jelly (as most lips balms do). This means it moisturizes and protects your lips rather than just covering them with a greasy barrier. Available in pots or tubes, this nourishing formula contains our Organic Carnauba Wax,, Akoma Cooperative Raw Shea Nut Butter and our all natural Cocoa Butter to protect against the drying effects of wind and rain and ward off dangerous UV rays from the sun. 
Since just a little goes a long way, this soothing formula represents great value and cost savings. And it keeps your lip smooth, moist and kissably soft!
Ingredients: Apricot Kernel Oil*, Carnauba Wax, Trade*, Shea Butter Raw Fairtrade*,Cocoa Butter Raw*, Argan Oil*, Castor Oil*.
*Processed from organic ingredients.
Weight: 10ml