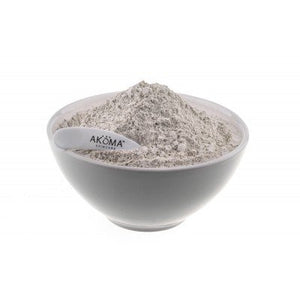 Akoma Bentonite Clay Powder
Bentonite Clay has the power to absorb, impurities toxins, heavy metals and other contaminants. As a clay mask, it draws excess oils and debris to the surface of your skin for easy removal and fights the bacteria that forms to cause blemishes. It also removes dead skin and washes away easily for a complete cleansing experience.
This all natural product leaves you with the kind of fresh, clean and smooth skin that everyone will notice!.