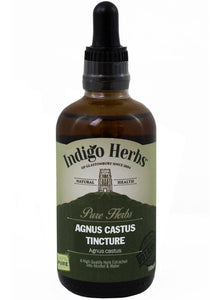 Indigo Herbs Agnus Castus Tincture, 100ml
Long history of traditional use.
Agnus Castus Tincture is the active constituents of the plant extracted into ethanol. (medical alcohol)
This traditional method maintains and preserves the naturally-occurring constituents found in the plant. It extends the shelf life for up to 4 years.
Suitable for Vegetarians and Vegans.
Packaged in a pharmacoepial grade brown glass bottle with dropper.
Extraction Ratio: 1:3 Alcohol Volume: 45%