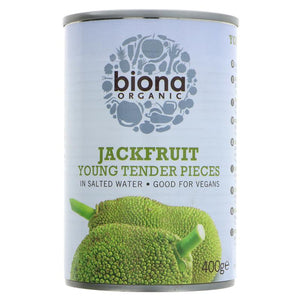 Biona Organic Jackfruit in salted water 400g
Having grown in popularity within the vegan community, the reputation of the humble Jackfruit is rising by the minute! Providing a good source of protein and vitamins, this tropical fruit has endless versatility when it comes to cooking. Use as a meat substitute in dishes and add great flavour and texture to tacos, burgers and stews.
This product is Organic and is Vegan.
Ingredients:
Jackfruit*, water, sea salt, lime juice* *certified organic ingredients