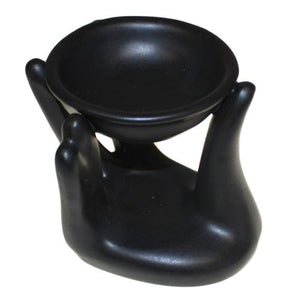 Black Hand Oil Burner
Our oil Burners can be used for essential oils, wax melts shimmering granules.

They are a great looking ornament or either make a nice present or gift, made from ceramic material.

Approx size 7cm x 7cm 

If you require essential oils to go with these please take a look at ours we have a large range of high quality oils.